| Service Type | Price |
| --- | --- |
| PPF ULTRA | Starts at $950 |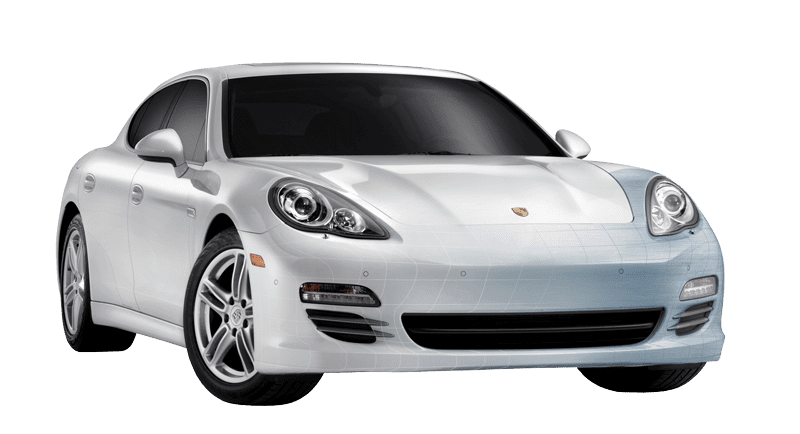 Using our paint protection film aka clear bra you are able to protect your vehicle from damage caused by rocks, gravel, salt, or insects through the install of a thin and virtually invisible urethane paint protection film. We can apply this film to your whole car including headlights or just areas where we feel will receive the most impact.
No matter how good a paint job is, there is no coat of paint more valuable than the factory paint. Protecting your original paint is the single most effective thing you can do to protect your investment.The other thing to keep is mind is that you need to do it as soon as possible. The longer you postpone or procrastinate, the higher the chances your new factory paint will get damaged. All it takes is one rock chip to make you realize how important clear bra paint protection is. Add a few more rock chips and you'd be wishing you had done it sooner. On luxury vehicles, high end sports cars and exotics, clear film paint protection is an absolute no-brainer.
At Gallagher Auto Spa we offer paint protection films by SunTek. For gloss, you can choose SunTek PPF Ultra. If you desire the matte look, you can opt for SunTek Matte. This will work for matte paint cars, or to convert a gloss car to matte look. Our paint protection films are self-healing. This means that small scratches inflicted on the film will disappear thanks to it's self-healing properties. This will happen naturally with a little heat exposure out in the sun.
PPF Ultra:
Scientifically Formulated Paint Protection.
Innovative, low surface energy top coat increases stain resistance and product longevity by limiting water and dirt accumulation on the film's surface.
Other features and benefits include:
Helps protect against damage caused by rocks, salt, insects, and other road debris
Self-healing film uses the heat of the sun and your engine to repair itself
Offers outstanding durability and optical clarity
Available in high-gloss and matte finish
Backed by a manufacturer's ten-year limited warranty*
Price start at $950